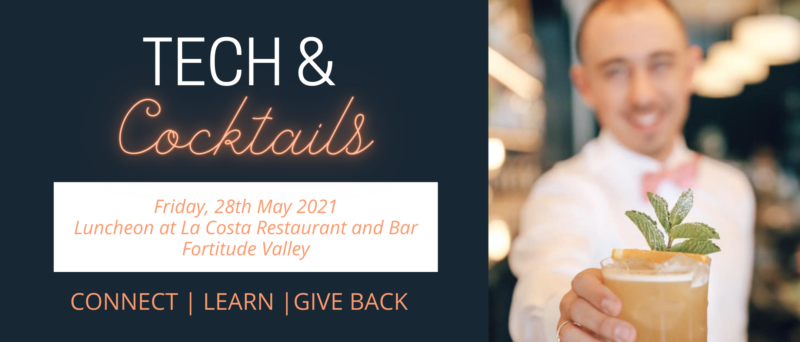 Mercury IT recently hosted a Tech & Cocktails Luncheon at La Costa Restaurant and Bar, Fortitude Valley as part of our new "TECH AND CONNECT" event series focused on connecting people, businesses and technology… the critical components to future growth.
CONNECT: with likeminded business leaders and professionals
LEARN: the latest technology trends and innovations
GIVEBACK: to charity
Guests enjoyed  the ambience of the Amalfi Coast and experienced an Italian inspired menu coupled with signature cocktails curated by the Maybe Sammy Team, Australia's #1 Cocktail Bar and the raffle raised $1400 for the  Currumbin Wildlife Sanctuary Charity.
Our team of experts discussed 'How to attract more women to the IT Industry'.
Emma Harris: ANZ SpaaCH / Ecosystem Leader at Cisco
Rosemary Stockdale: Dean of Engagement within Griffith Business School
Leigh Ellen-Potter: Senior Lecturer within the School of ICT at Griffith University, and Director of the IDEA Lab (Innovative Design and Emerging Applications).
Matthew Pankurst: Client Engagement Manager in the IT sector for Hays Recruitment
Martin O'Riordan: General Manager and Head of Cybersecurity for Mercury IT.
Watch full panel discussion here >>

Our next Tech & Connect event will be launched soon!