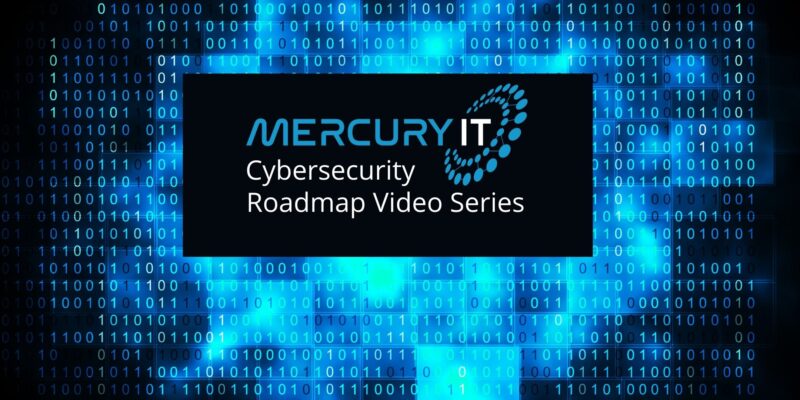 Join Chris Haigh, Chief Information Security Officer (CISO) at Mercury IT as he provides an overview of the Mercury IT Cybersecurity Roadmap in these three short videos.
Part One: An overview of level 1, Initial and Developing your Roadmap which includes technology risk assessment, tightening the basics and defence in-depth.
Learn more here >>

Part Two: An overview of level 2, Defining Your Roadmap which includes deploying policies and procedures, implementing framework and building awareness.

Part Three: An overview of level 3, Managing and Optimising which includes setting up a Security Operations Centre (SOC), ongoing testing, compliance, and reporting.
Learn more here >>
If you would like to have a conversation with Chris Haigh about a cybersecurity roadmap for your business, book a 30 minute complimentary consultation here or check out our cybersecurity page for further information.