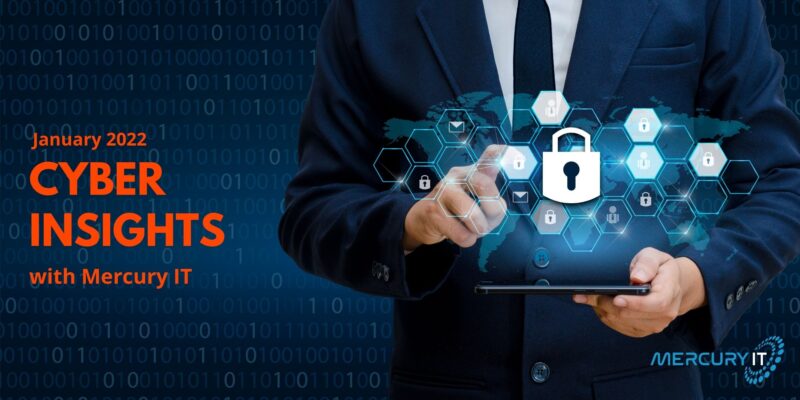 Welcome to the first edition of Cyber Insights for 2022. This month we highlight a current scam relating to Amazon, tips on staying safe from a BEC (Business Email Compromise) attack and an overview of the latest security breach experienced by Finite Recruitment.
CURRENT SCAM
Rumours are circulating that Amazon may create its own cryptocurrency. There hasn't been any confirmation from official sources that these rumours are true. However, the truth hasn't stopped cybercriminals from taking advantage of these rumours.
Cybercriminals are running social media ads that spoof well-known news sites such as CNBC and Yahoo! Finance. The ads claim that Amazon has opened presales for their "Amazon Token" and link to a fake Amazon website. The convincing website includes a roadmap outlining the release of the token, details about Amazon Prime integration, and a countdown to when the presale will end. If you try to buy an Amazon Token, you'll be sending your money straight to the cybercriminals and receive nothing in return.
Follow these tips to stay safe from similar scams:
Before clicking on an ad, hover over the link to preview where the link will take you. For example, one Amazon Token ad led to amz-token[dot]presale-tokens[dot]cc. This address is not a legitimate website, because it is not using the official Amazon[dot]com domain.
Watch for poor grammar and misspellings. While the fake Amazon Token website looked great, it had a number of errors, such as "TOKENS AVAILABLEN" and "You can contribute AMZ token go through Buy Token page."
Cryptocurrencies have a range of different origins, structures, and intended uses. Before investing in a coin, do your research about that coin by reviewing multiple well-known and trusted sources.
LATEST BREACH
Exploit: Ransomware
CS Energy: Energy Company

Risk to Business: SEVERE
Risk to Individual: SEVERE 

IT recruitment firm Finite Recruitment has confirmed it experienced a cyberattack in October 2021 that resulted in some of the company's data getting stolen and published on the dark web. The Conti ransomware group listed Finite Recruitment as a victim on its dark web leak site, claiming to have acquired 300GB of the company's data. Finite Recruitment services several NSW government agencies as well as private clients.

An estimated 38,000 employees and up to 80,000 government employees may have had their data exposed and that data may include financial data, contracts, customer databases with phone numbers and addresses, contracts with employees' passport details, phone numbers, mail correspondence, and other information.
CYBERSECURITY TIPS
What is BEC?
In a Business Email Compromise (BEC) attack, cybercriminals impersonate business professionals to trick victims into sharing information about their organisation. This attack is an advanced form of spear-phishing: a phishing attack that targets a specific individual or department within an organisation. In a BEC attack, cybercriminals impersonate a business partner, supplier, or prospect. The cybercriminals' end goal is to transfer funds from an organisation to themselves. A successful BEC attack can result in a huge loss for the organisation involved.
Who Is the Target of a BEC Attack?
Originally, the primary targets for BEC attacks were employees in high-level and financial roles. As a result, many organisations began to take extra security measures to protect these employees. However, as technology and cybersecurity change, so do the cybercriminals' tactics. Now, BEC attacks target employees of all types and levels. For example, cybercriminals have recently started to target employees in sales roles. Sales representatives are popular new targets because of their connection with financial departments for payment processing. Even employees with no ties to financial departments can be targeted. Any relationship a cybercriminal creates within an organisation can help them gain access to vital information. For example, administrative assistants often have access to high-level employees' business calendars. If a cybercriminal targets an overly trusting assistant, the cybercriminal could win themselves a meeting with an executive.
Remember These Tips to Stay Safe:
Be suspicious of any emails sent from people you do not know, even people who appear to represent a legitimate organisation.
Before sharing any information about your organisation or co-workers over email, be sure to verify the sender's identity. You could ask for proof of who they are, where they work, or contact them by phone or video call.
Always follow your organisation's protocol for reporting suspicious emails. Following cybersecurity protocols will help keep everyone's information safe, no matter who the original target was.
Find out more about cybersecurity for your business here or book a complimentary consultation with our Chief Information Security Officer, Chris Haigh here