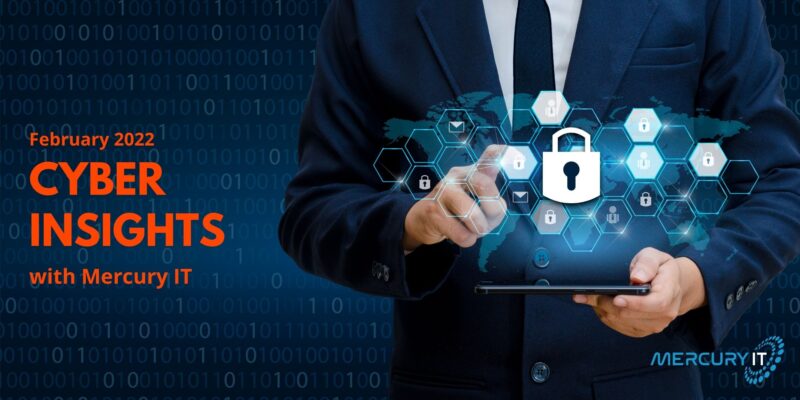 Welcome to Cyber Insights, this month we highlight a scam relating to the Winter Olympics, the latest security breach experienced by Kings Plant Barn and we shine the spotlight on what it actually means when you accept the terms of a privacy policy.
The 2022 Olympic Winter Games is taking place in Beijing. With representatives from 91 countries, the Olympics are watched by billions of spectators from all over the world.
Unfortunately, cybercriminals often use worldwide events like the Olympics to catch your attention and manipulate your emotions. As the games continue, be extra cautious of any emails, text messages, and social media posts that mention the Olympics.
Remember these tips to help you stay safe:
Watch out for sensational or shocking headlines about participating countries and athletes. These headlines could lead to articles that contain disinformation, or false information designed to intentionally mislead you.
No matter how exciting or disappointing the news is, always think before you click. Cybercriminals target your emotions in hopes of tricking you into acting impulsively.
Stay informed by watching official Olympic broadcasts and checking trusted news sources.
LATEST BREACH
Exploit: Third Party/Supply Chain
Kings Plant Barn: Garden Retailer

Risk to Business: SEVERE

Kings Plant Barn is notifying customers that it has experienced a data breach after a data security incident at FlexBooker. The garden chain says that client names, email addresses and collection times were exposed but not passwords or other sensitive data.

FlexBooker experienced an attack before the holidays that resulted in the theft of more than three million user records. The platform is used for scheduling and employee calendar management by small businesses like doctor's offices, real estate companies, service sector businesses and similar companies.
CYBERSECURITY TIPS
Why You Should Actually Read That Privacy Policy
If you've ever created an account on a website, you've likely been prompted to read and accept a privacy policy. Did you take time to read the policy? A privacy policy outlines the way your personal information can and can't be accessed. If you don't read the policy, you won't know how the business uses your personal information.
Ask yourself these questions before accepting the terms:
Who collects your information and who else sees your information?
Privacy policies tell you who has access to your information and who your information is shared with. The business may just use your information to improve service, or they may plan to share your information with third parties. If the privacy policy informs you that third parties will have access to your information, research the parties involved and find out why your information is being shared with them.
What information is collected and why?
Privacy policies tell you what information businesses collect and why they collect it. There are many types of personal information that a business may want to collect, such as your internet activity, purchase history, or linked accounts. Be suspicious of any website or app that asks for information that isn't necessary for operation. For example, don't give businesses permission to track your location if they don't need it to perform a specific task.
How do businesses collect your information and how can you change permissions?
Lastly, privacy policies tell you how businesses collect your information and how you can change your information permissions in the future. Knowing how businesses collect your information may help you know when they collect your information. For example, a business may collect information about you whenever you access their website so that they can remember your device in the future. It's also important to know if and how you can change your privacy settings. That way, if you decide you no longer want to share specific information, you can change the related settings.
The next time you have to read a privacy policy, ask yourself these questions before you sign! It's important to know how businesses access and use your personal information.
Find out more about cybersecurity for your business here or book a complimentary consultation with our Chief Information Security Officer, Chris Haigh here